Expands from 7 ft to 25 in wide. Stores in minimum space. Locks in any position. Perfect for all of your gardening and landscaping projects.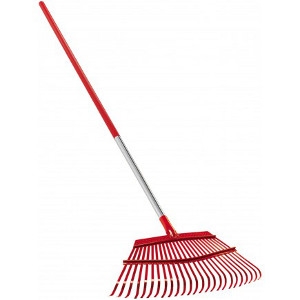 UPC: 038313620615
Manufacturer: Corona Garden & Landscape Tools
Model Number: RK 62061
Tempered spring steel for greater durability and long service life. Bi-curved bow gives even pressure to all tines for maximum raking efficiency. Tines apply light pressure for debris removal. 3 Rivets hold head to handle. 25 Extra-wide tines. Double crimps hold tines in place. 54" Long Lightweight metal handle with anti-slip vinyl sleeved handle for gripping comfort.