These Columbia Feeder clean cedar shavings are the perfect bedding for all your animals! 10 cubic feet, pest repellent, space deoderizing packed for easy handling and storage.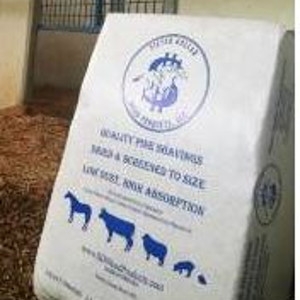 All shavings produced at our mill are kiln dried using heat from a biomass burner.The shavings are then double screened. This means they are screened down to a preferred size while the fines (dust particles) are also removed.
UPC: 033692120121
Manufacturer: Suncoast Pine Shavings
SUNCOAST PINE SHAVINGS Large Flake covers 12 Cubic Feet Expanded.