Weed Barrier & Anchor Pins.
Economical straw wattles reduce soil erosion on slopes and helps to keep soil in place around drain inlets to prevent sediment blockage.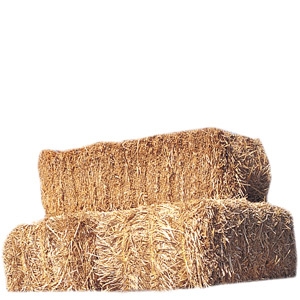 Straw used as a bare-ground "mulch" helps minimize soil erosion until a ground cover is established. Also used as an animal bedding.
Inventory periodically changes, please call for availability and pricing.